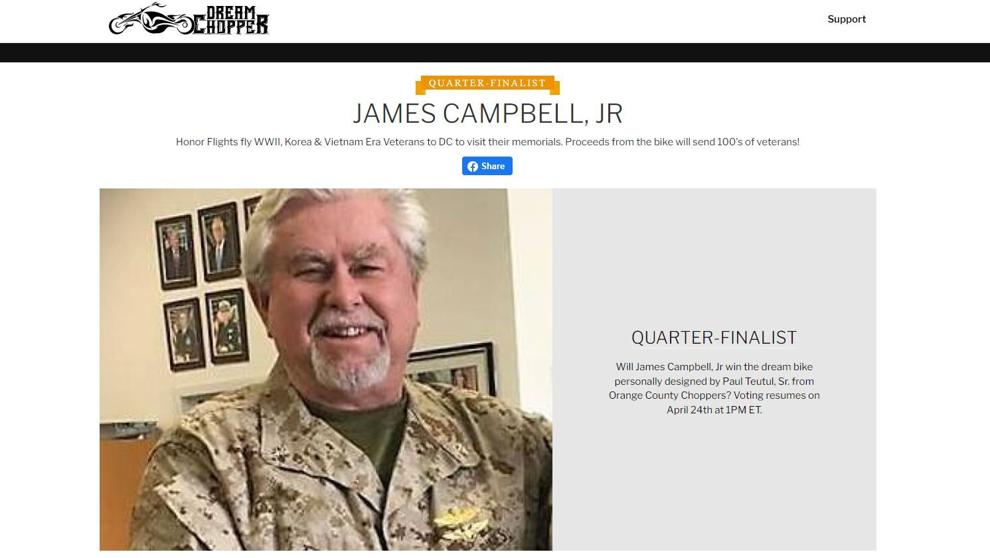 Wausau, Wis. (WAOW) -- Never Forgotten Honor Flight Co-Founder Jim Campbell is one step closer to designing his dream bike.
Campbell advanced the quarterfinals of the Dream Chopper Contest. The winner gets to design a bike alongside Paul Teutul Sr. from Orange County Choppers.
If he wins, Campbell said he'll sell the bike and use the proceeds to send hundreds of veterans on honor flights.
Voting for the quarterfinals starts on Monday, Apr. 24 at noon. You can vote here.