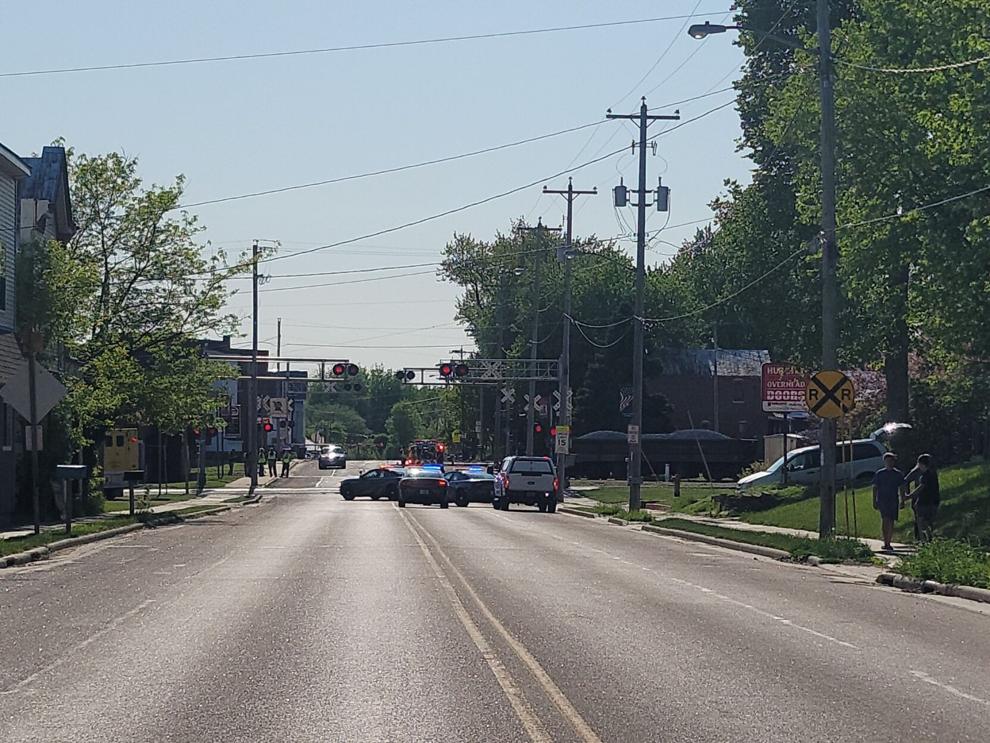 UPDATE(5/26): Authorities say a 78-year-old man hit by a train Thursday evening has died. They say James Pierson suffered extensive injuries from the incident and died at the hospital.
******************************
UPDATE: Lt. Steve Brown with the Portage County Sheriff's Department tells News 9 the person hit by the train is a 78-year-old man who had been traveling west on Main Street.
Canadian National was called in to unhook the train cars near the scene so the man could be given medical attention.
The scene was cleared around 6:10 p.m. and traffic has returned to normal.
It's unclear what the man's condition is at this time.
Lt. Brown says this serves as a reminder to be extra cautious when near train tracks, especially when the arm is lowered and the alarm has sounded.
*****************************************
JUNCTION CITY, Wis. (WAOW) — A man on a riding lawnmower was struck by a train in Junction City on Thursday night, an eyewitness said.
It happened along Main Street, near the intersection with Morgan Ave. 
According to the witness, the man was bleeding from the head and arm, but was conscious. He could be heard moaning in pain as first-responders helped him.
We are awaiting confirmation on the incident from the Portage County Sheriff's Department.
The witness says a nurse was eating dinner in a nearby restaurant and ran out, helping the victim until EMS and ambulance crews could arrive.
This is a developing story. Stay with News 9 for updates.