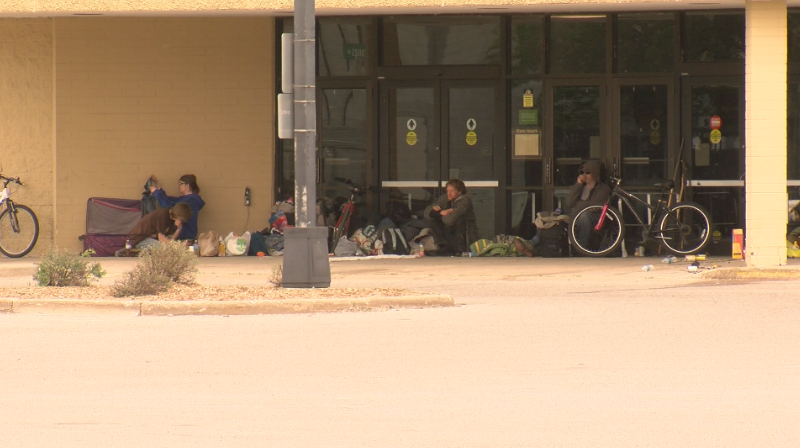 STEVENS POINT, Wis. (WAOW) - The Salvation Army in Stevens Point is the only homeless shelter in Portage County that's open during the summer. However, with COVID benefits and payments gone, the organization has been struggling to keep up with its demand. 
"We don't have enough space to keep everybody comfortable," said Leigh Ann Trzinski, Director for the Salvation Army in Stevens Point.
Lack of housing for homeless has been a growing issue in Stevens Point.
The Salvation Army says over 75 families within the school district are struggling with homelessness and are forced to make tough decisions.
"They're having to choose to buy gas to get to work, or having to buy food to feed the family," Trzinski said.
As the only shelter open during the summer in Portage County, the need to help families and individuals seemingly never stops.
"We get a lot of calls even from outside the county and outside the state of people looking for someplace because they can't find anything," said Trzinski.
Rev. Jane Johnson has also noticed an uptick in homelessness. She's helped many get back on their feet, but with the loss of COVID payments and more, it's serving towards a bigger issue.
"Part of it is the economic issues of earning a living wage and earning a wage that's enough to keep you in sustainable housing," said Johnson.
The Portage County Sheriff's Office agrees. They served as a warming shelter during the COVID times. Now, they've recently put up 'No Loitering' signs at their entrance because of an uptick in many unhoused people sleeping, leaving food, and harassing some people trying to get in the department.
The department hopes something can be done.
"We need to talk to the surrounding counties to get some housing and availability for their citizens in their county because it's not going to get easier if we keep overlooking the problem. We need to actually address it," said Sheriff Mike Lukas from the Portage County Sheriff's Office. 
There aren't many answers that don't include some sort of funding, but these organizations are continuing to work to get many unhoused back on their feet.