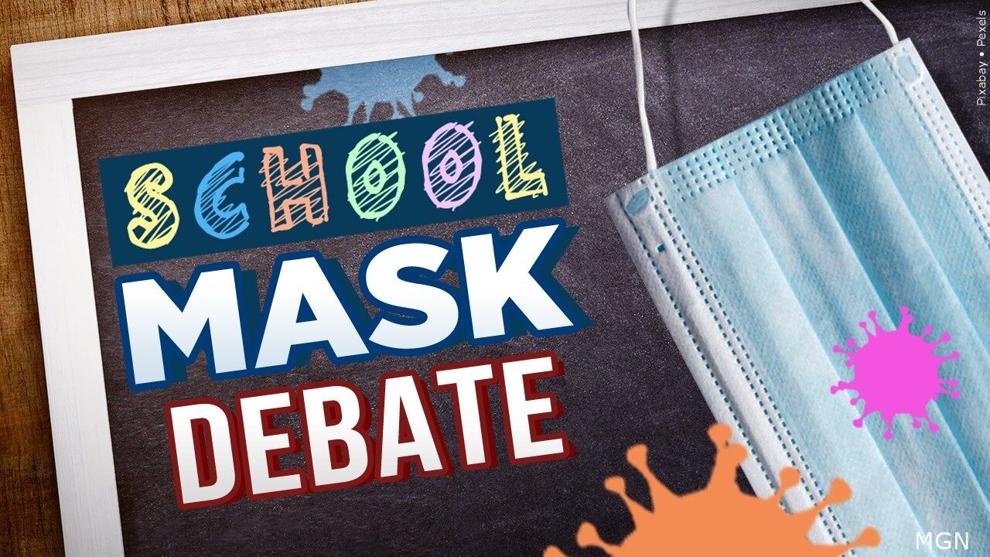 WAUSAU, Wis. (WAOW)-- Masking in schools continues to be a polarizing issue despite top Wisconsin school officials recommending their use. 
According to the Centers for Disease Control and Prevention, universal indoor masking by all students age 2-years-old and up is recommended, regardless of vaccination status.
The Wisconsin Department of Public Instruction says masking is a critical tool for creating a safe environment.
"We very strongly support masking for students and teachers because it is such an important thing to make sure that our kids are healthy and safe," said Abigail Swetz, Communications Director for Wisconsin DPI.
But few school districts in northcentral Wisconsin require masking, leaving up to the parents.
So, are they lagging behind or ahead of the curve?
"Think about how kids learn to develop speech or language, they don't learn to develop speech or language with a mask on," said Louis Rossetti, Ph.D.
Rossetti and Shannon Schield are both practicing speech and language pathologists at the Achieve Center INC. in Wausau.
"If anything we've seen more people requesting services than ever before," said Schield.
There is no known evidence that use of face masks interferes with speech and language development or social communication, according to the American Academy of Pediatrics.
But Rossetti disagrees.
"If you want some proof, that it makes a difference, come and observe a therapy session and see the difference when kids can really see your face," he said.
Rossetti and Schield have been on the frontlines working with children throughout the pandemic, seeing for themselves the impact the pandemic is having on development.
"We are dually concerned about the virus but we don't want to lose sight of the need for early identification for children with special needs," said Rossetti.
"I understand the concern about potential challenges when it comes to language acquisition, but we have to make sure our students and children are safe," said Swetz.
One alternative often brought up is clear masks, but they often aren't effective.
"They fog up," said Schield.
But class must go on. So, how do we weigh the unintended consequences?
"We just do the best that we can in any given situation and it's unique to the child and their needs," said Schield.
"It is not only the safety of our children, it is the safety of our larger community," said Swetz.
And if we don't study the impact of masking on children, will we ever know if we are damaging our children?
"I don't know what that would look like other than putting kids without masks next to kids with masks and that is a dangerous thing," said Swetz.
Masking requirements don't impact the majority of schools in northcentral Wisconsin, but on-going lawsuits could change that.
Although adults are making these decisions, the consequences could be generational.