WAUSAU, Wis. (WAOW) -- The Riverside Fire District has helped transform an elderly woman's dog, named Padma.
The woman and Padma can often be seen walking along Grand Avenue between Wausau and Schofield.
Her family had tried to get Padma groomed, but after calling several groomers, nobody would take the challenge.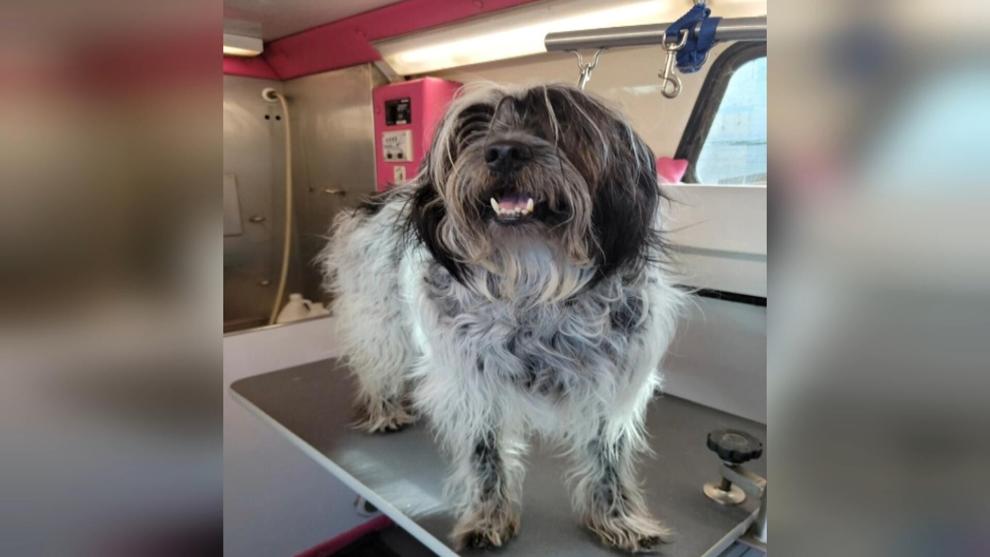 One day, firefighter Troy Champan saw them walking an ultimately helped arranging for Padma's makeover.
"There was a time that I had that I'd thought this is maybe the time I can stop and see what we can do. She stated, 'I don't need the help, but if someone could help me with the dog,'" Champan recalled.
Champan called Debbie Schmidt, who does pet grooming for Just Clipping Along out of Hatley, who agreed to help Padma.
Schmidt says the dog was hesitant at first, but her mood has changed considerably since her grooming.
"She was scared, she was very scared and she didn't want to be groomed, but if you take the time and the patience, and work with the dog, she calmed down, she did good and she'll be groomed again," Schmidt said.
The woman's family ultimately gave Schmidt flowers as a token of their appreciation.