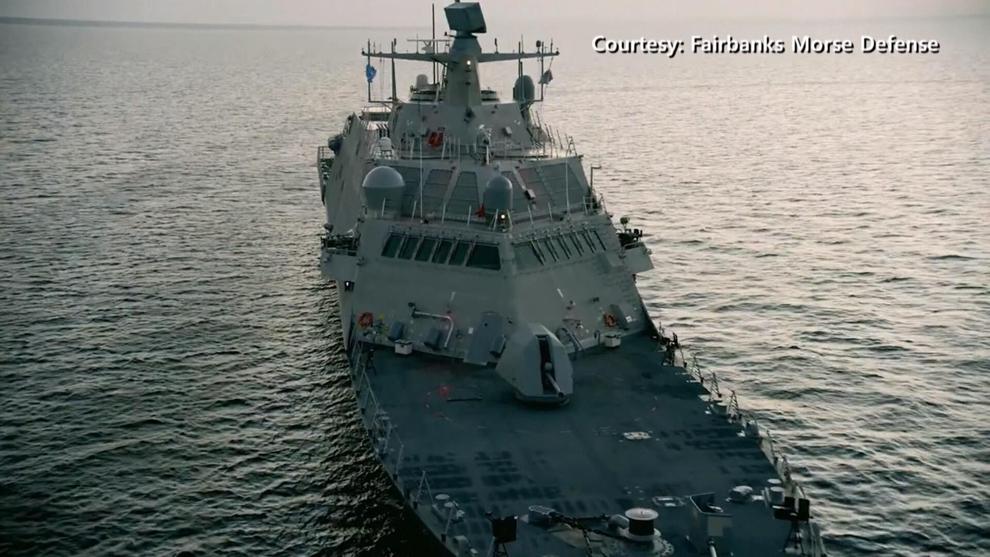 BELOIT (WKOW) -- A new navy ship named after a Wisconsin city has officially been christened and is waiting for mission assignment.
The USS Beloit was officially christened and launched in May but so many veterans and community members that the city wanted to recognize were unable to attend.
So, Wednesday, veterans and the first crew who will serve on the ship gathered at ABC Supply Stadium to celebrate.
The ship's sponsor, retired U.S. Army Major General Marcia Anderson is a Beloit native and the first Black woman to be given that title in the U.S. Army.
"I'm so proud to be here and happy to be here," Anderson said. "It's my honor as a native of Beloit and a veteran of the best military in the world," she said to applause.
The christening of this ship was largely centered around giving thanks, thanks to all local veterans and the current and future crews who will serve on the ship carrying the legacy of the city throughout the country.
"This is an incredible honor for Beloit, to have a ship named after our city" Regina Dunkin, president of Beloit City Council said. "We are very grateful to everyone involved in this endeavor and we are even more proud to have a ship sponsored by our very own General Marcia Anderson."
"I have so much pride in being a sailor and leading my sailors and this is an experience I haven't had in 21 years," Le Andra Kissinger, prospective Commanding Officer of the USS Beloit said. "So, coming and bringing the ship to life through the people of Beloit is incredibly humbling."
Kissinger says meeting the people who live and work in the city added a new layer of meaning to her new role, as these are the people she and her crew will now represent when they are on mission.
"One of our sister ships just went out and did a full deployment in Fifth and Sixth Fleet, that was the USS Sioux City," Kissinger said. "So we are no longer just a brown water deployer doing drug operations. Now, we have an opportunity to really get out there and deploy. So it's a very exciting time to be on a littoral combat ship."
Kissinger was in charge of creating the crest for the new ship - with yellow to represent fields of grain, green for the prairies and pastures, and blue for the Rock River flowing through the city.
The ship will be led under the motto - Forward for Freedom.