GREEN BAY, Wis. (WXOW) - A Prairie du Chien police lieutenant and other members who assisted with the rescue of a woman and her dog that broke through the ice are honored by the Green Bay Packers on Wednesday. 
The team presented its inaugural Protect & Serve Awards to ten departments, teams, or officers from around Wisconsin.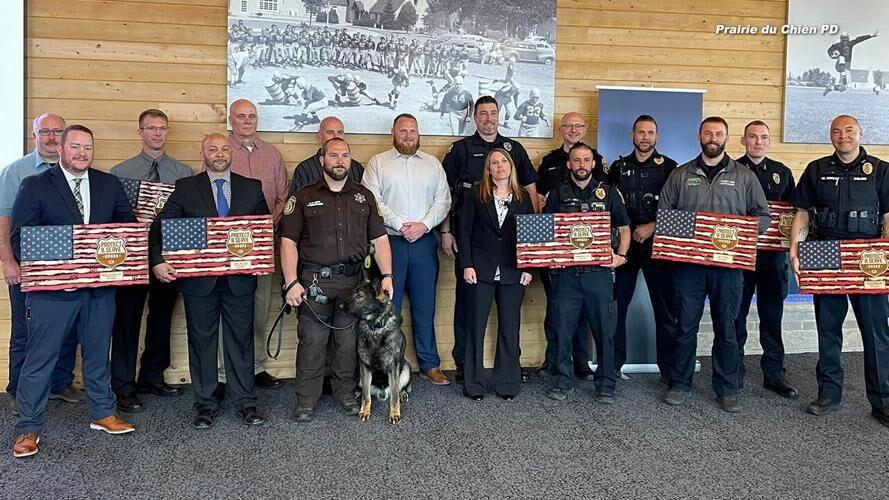 One of those honored was Lt. Casey Cox. On January 15, 2021, he was called to the boat landing near St. Feriole Slough where a woman had fallen through the ice while trying to rescue her dog. 
You can watch the full video of the rescue here.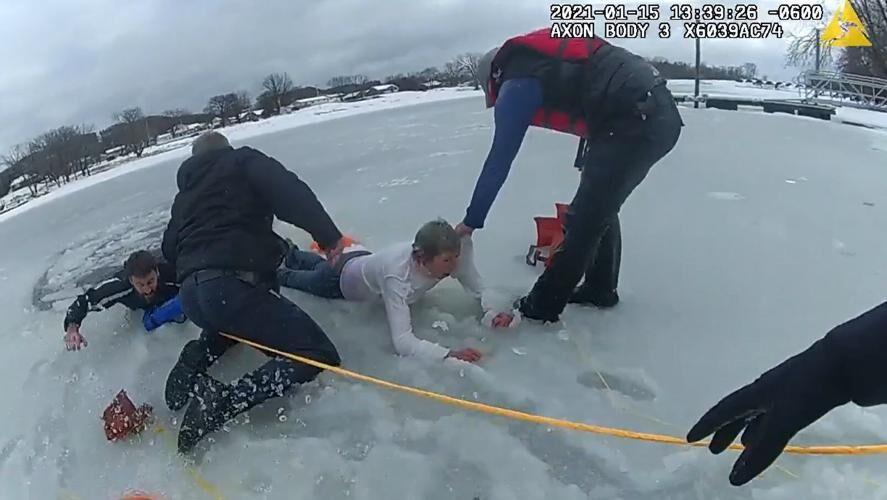 Lt. Cox went into the water and was able to save both the dog and the woman, who was treated for hypothermia.
Besides Lt. Cox, Lt. Tara Henry, Lt. Ryan Fradette of the Crawford Co. Sheriff's Office, and Supervising Telecommunicator Lisa Beesecker were also on duty during the incident and contributed to the success of the event according to a statement from the department. 
All were in Green Bay for the awards ceremony. 
Each award winner received a $2,000 grant from the Packers and the NFL Foundation for the department or for a non-profit of their choice.