LYNDON STATION (WKOW) -- Five months after Lyndon Station's Beagle's Bar and Grill was sold to a new owner — Heath Fjorden — police say the new owner set off an explosion in the bar, effectively destroying the business. Former employees and friends of the previous owners say it's a devastating loss. 
"It's heartbreaking," former employee Shannon Andres said. "Our family put our whole lives into this place. And in five months, [Fjorden] destroyed what our family put their heart and soul into."
Shannon Andres is the daughter-in-law of Dan and Lois Andres — the long-time owners of the bar before Fjorden. The Andres family sold the bar to Fjorden earlier this year after retiring. 
Andres spoke alongside bartender Becky Cooley, who has worked on and off at Beagle's Bar and Grill for 30 years, and other family members.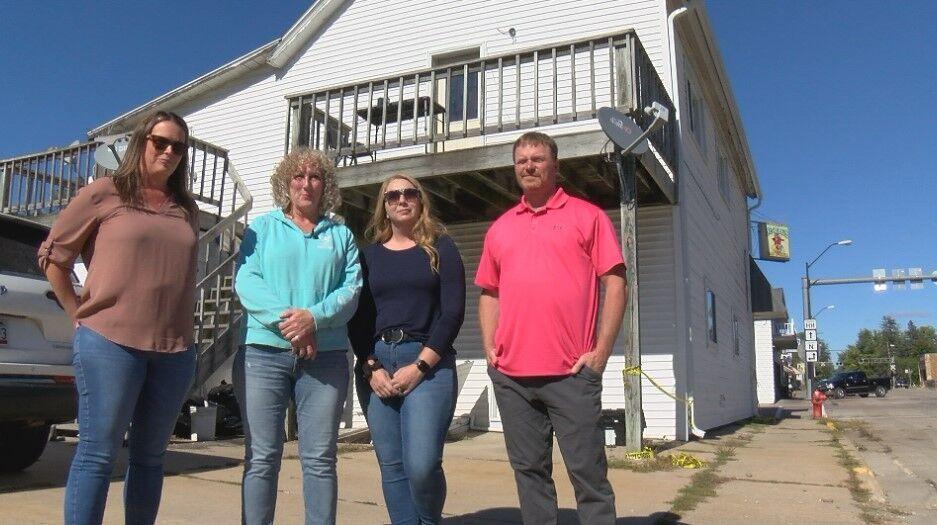 "It's like home to me," Cooley said. "It's where we have all of our family celebrations. We used to have Thanksgiving dinners here."
The two women, along with several other family members and former patrons of the bar, say they're devastated by what happened, but enjoy looking back on all the memories. 
All of them worked at the bar in some capacity, as did their children. The long history makes the explosion sting even more. 
"It's disheartening," Andres said. "It's very, very sad to see it like this. When we walked out that day that we handed the keys over to him, the three of us told him 'this is our home, treat this with respect and take good care of it.'"
Just five months later, investigators say, Fjorden set off an explosion with gas containers in the basement. 
Now that Fjorden's in custody, the Andres family says they'll be trying to reclaim the bar and return it to its former glory. 
"They put 25 years into this place, and built it to be a successful business," Cooley said. "And we want that back."
The Andres family says they're still working out the details on reclaiming the bar from Fjorden, but hope it'll be open again by St. Patrick's Day.