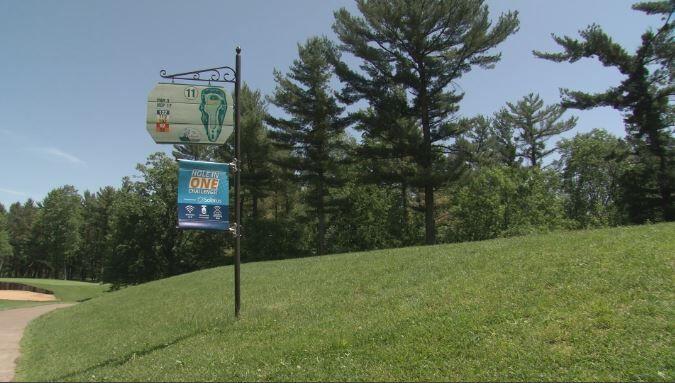 It may be one of the shortest holes you'll find on a golf course, but hole number 11 at the Ridges in Wisconsin Rapids also might be one of the most fun.
There is nothing extraordinary on the surface about the par 3, but look a little closer and you'll see the reason why so many golfers look forward to trying their luck here.
The hole-in-one challenge.
However bragging rights and a story to tell aren't the only things at stake with the challenge as golfers have the chance to bring home cold hard cash too.
If a golfer wants to give the challenge a try they simply pay a $2 entry fee before they begin their round. Once they reach 11, if they sink the hole-in-one, they win the entire pot.
The rest of the course is absolutely gorgeous, but there it is hard to find anything more exciting than the thrill of watching your ball land on the green and hoping it finds the hole to make your wallet just a little heavier.
That alone makes it well worth the trip to Rapids to check the Ridges Golf Course.
Previous Courses: