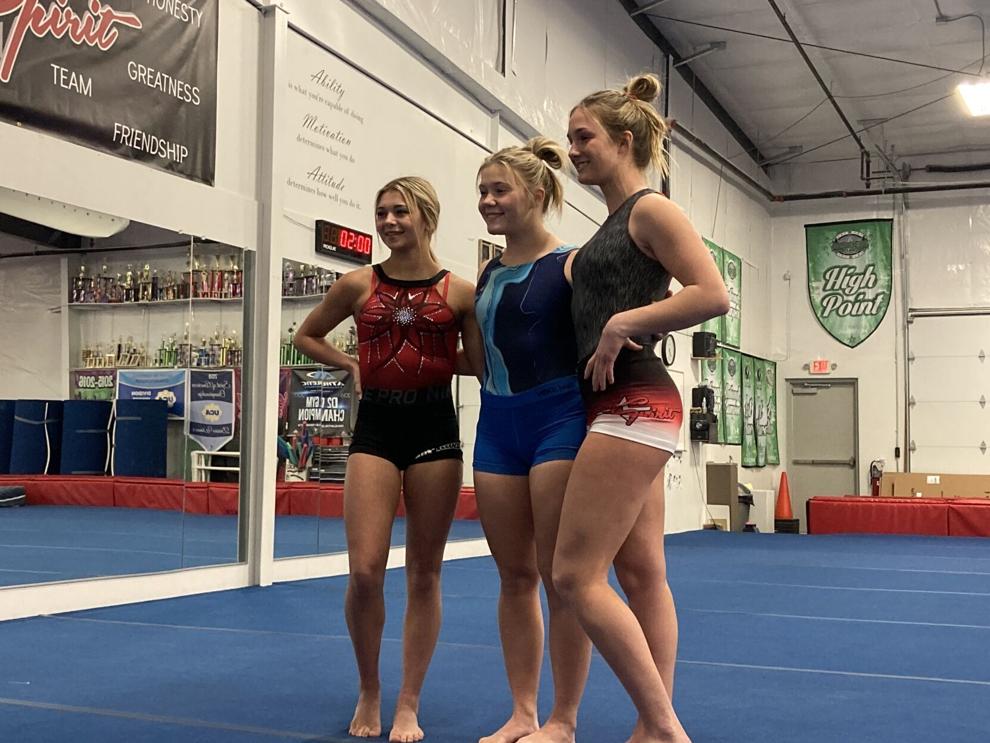 HALLIE (WQOW) - Their sights were set on reaching state as a team, but the Chippewa Falls Cardinals gymnastics team is proud to send three individuals to this week's Wisconsin Interscholastic Athletic Association state championships.
Senior Riley Hinke and freshmen Lilly Schultz and Ava Krista will compete during the Division 1 session on Saturday at Wisconsin Rapids Lincoln High School.
Hinke, who overcame two knee surgeries, will compete on balance beam. Schultz and Krista will compete in the all-around competition.
"Just to be going back senior year means a lot," said Hinke, who qualified as a sophomore.
Schultz came into the season with a knee injury but strengthened herself and the team's lineup.
Schultz said she wasn't going to join the team until talking to Hinke.
"She encouraged me to do it, and I'm very, very happy that she did. She's been a really good captain and a leader for our group."