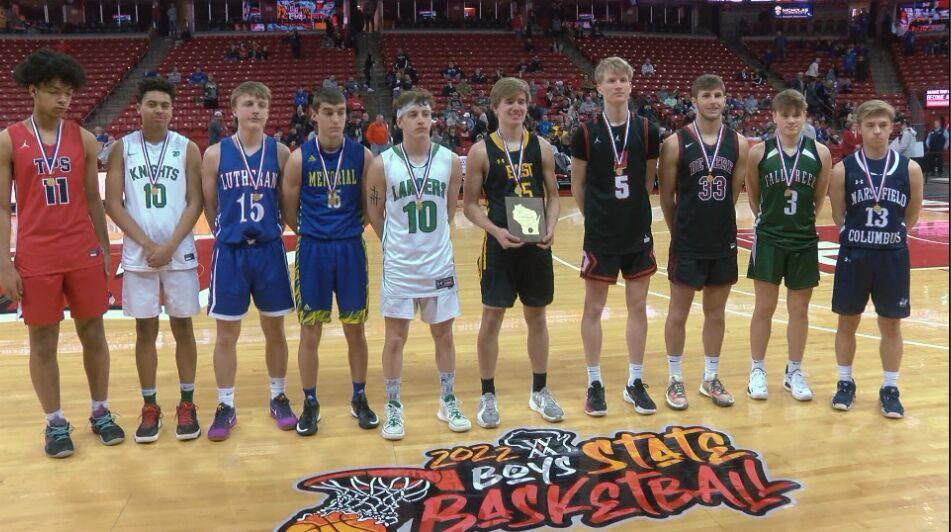 MADISON (WQOW) -  Two Chippewa Valley sharpshooters competed at the WIAA State Boys Basketball 3-Point Challenge at the Kohl Center on Saturday morning.
Eau Claire Immanuel Lutheran's Andrew Lau took third overall in the competition, scoring 20 points in round one, 21 in round two and 13 in the finals.
Fall Creek's Cameron Martzke scored 13 points in the first round but did not advance.
Severin Hilt of West Bend East won the competition with 22 points in the final round. 
The final day of the WIAA State Boys Basketball Tournament is being televised all day long on WQOW.