MADISON, Wis. (WKOW) - The Wausau Newman Catholic survived a second half scoring barrage from Chippewa Falls McDonell Central Catholic's Canan Huss to win 66-54 in the WIAA Division 5 Boys State Basketball championship Saturday at the Kohl Center.
It is Newman Catholic's first WIAA Boys State Basketball championship in program history. 
Newman (27-4) raced out to a 36-22 lead at halftime led by 16 points from Conner Krach. The second half, Huss started sizzling from the get-go. 
He scored 16 of the first 18 second half points for the Macks, pulling McDonell (29-2) within 6. Eddie Mittermeyer than drained a 3-pointer, plus the foul and McDonell were within 46-44. Huss finished with 28 points (19 in the second half) and added 11 rebounds. 
But Newman withstood and Isaac Seidel hit a pair of huge shots for the Fighting Cardinals. 
Seidel hit one-hand push shot which doubled the Cardinals' lead to 48-44 and canned another 3 to give Newman a 53-47 advantage with 5 1/2 minutes remaining. Mason Prey followed with an and-one floater and the Fighting Cardinals were able to hang on. 
Krach led Newman Catholic with 21 points and eight rebounds, Prey had 18 points and eight rebounds and Seidel finished with 15 points and eight rebounds. 
Mittermeyer finished with 17 points, but on 21 shots as the Cardinals stymied him much of the game.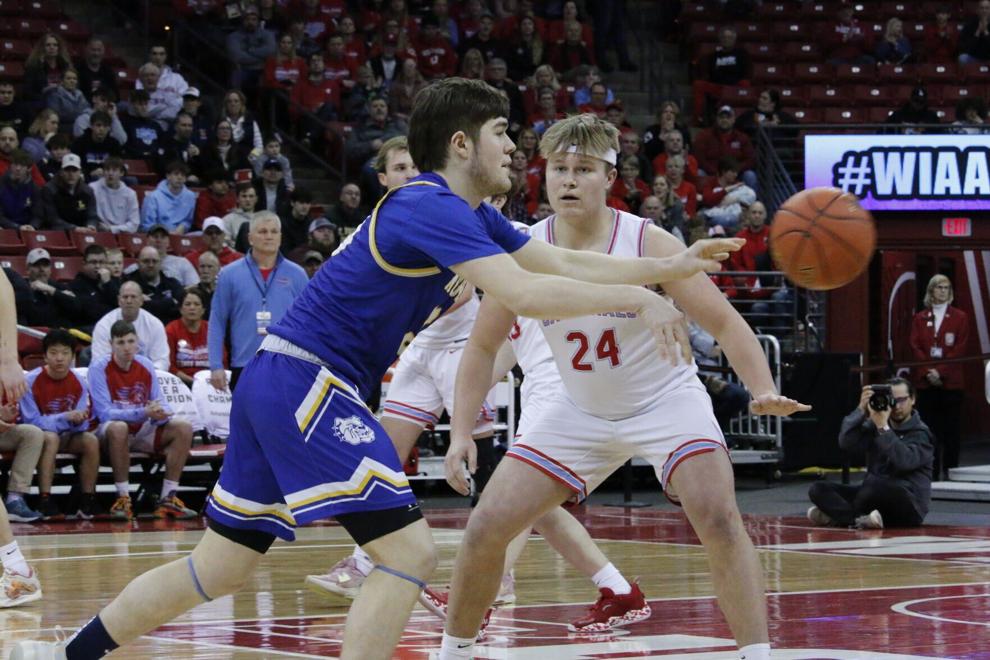 Conner Krach got Wausau Newman Catholic off to a hot start and his teammates followed. Krach scored 16 first half points and the Newman led 36-22 after 18 minutes. 
Connor Krach came out in aggressive mode for the Fighting Cardinals scoring eight of Newman's first 15 points. He finished the first half with 16 points. Newman hit six 3s in the first half and finished 10 of 22 from 3 and didn't have a turnover in the opening half.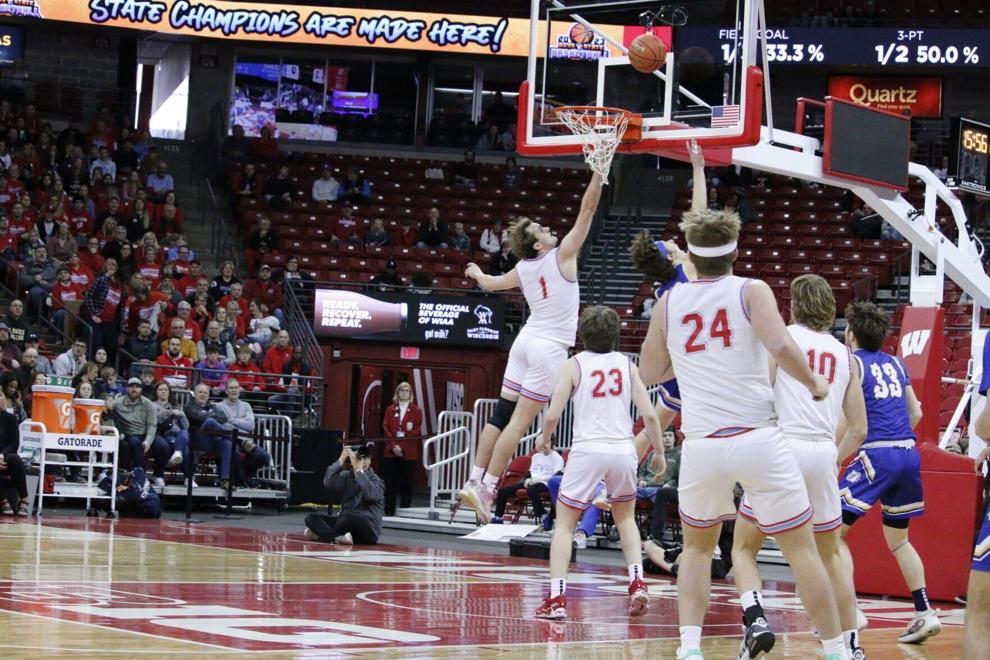 After a bit of a sloppy game with 17 turnovers in a state semifinal win, Newman has not committed a turnover in the opening half. 
Eddie Mittermeyer leads the Macks with 11 points and Canan Huss added nine points and five rebounds.