Students grabbed scissors for self-defense and escaped out a window during Michigan high school shooting that killed 3 and injured 8
Eric Seals/Detroit Free Press/AP

Updated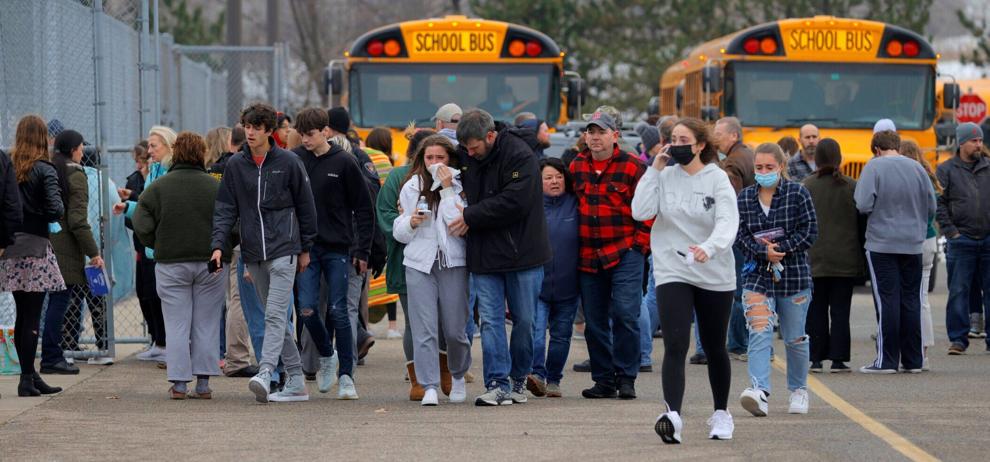 Tags
As featured on
Prosecutors have identified the 15-year-old Oxford High School sophomore accused of opening fire Tuesday and killing four of his classmates.
Weather Alert
...BLUSTERY AND COLD WITH SOME DRIFTING SNOW THIS EVENING...

The core of the cold air mass that brought frigid temperatures to
the region this morning was beginning to shift out of the area.
As a result, the temperature will hold nearly steady or even edge
up a few degrees during the evening. But the increasing south
winds that were ushering the more moderate air into the area will
result in sub-zero wind chills, making it feel quite a bit colder
than the actual air temperature. In addition, the gusty winds
will also generate some drifting snow. The result will be
localized hazardous travel conditions, especially in open areas.

Anyone traveling across the area this evening should be alert for
the possibility of slick spots where snow is drifting onto the
road. If you are going to be outdoors, dress appropriately for the
cold conditions. Wear multiple layers of loose fitting clothing.
Also be sure to wear a hat, and gloves or mittens.